CHAIN5
CHAIN5 is de community die eind 2013 is opgericht, mede op initiatief van Leido Academy. CHAIN5 is bedoeld voor iedereen in Europa (en daar buiten…) die betrokken is bij (ontwikkelingen betreffende) kwalificaties op niveau 5 van het EQF.
Zie voor verdere informatie: www.chain5.net.

Annual Conference 8-9 Maart 2018
De jaarlijkse conferentie van CHAIN5 vond plaats op 8 en 9 maart, in Brussel. Presentaties en documenten staan bij www.chain5.net bij 'activities'.
Conference in Luton: Work-Based Learning
Op 9 en 10 november 2017 was er een internationale conferentie over WBL, in Luton. Zie voor alle presentaties op de website van CHAIN5: www.chain5.net.
Annual Conference in Bled
In maart jl. was er de vierde Annual Conference van CHAIN5.
Meer informatie en presentaties: zie www.chain5.net.
WORLD FEDERATION OF COLLEGES AND POLYTECHNICS
Leido is lid van de World Federation of Colleges and Polytechnics, een internationale organisatie die zich vooral richt op het hoger beroepsonderwijs in de wereld. Belangrijke spelers binnen de WFCP zijn de AACC (USA) en AoC (UK).
Meer informatie: www.wfcp.org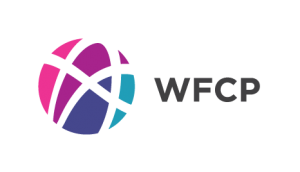 Ad en internationalisering
Er bestaat een themagroep Ad en Internationali-sering. Deze participeert in CHAIN5 – waarbij die themagroep zich als landelijk netwerk kan gaan manifesteren vanaf 2016. Houd dus alle zaken rond CHAIN5 in de gaten: www.chain5.net.
Hieronder geven we wel de documenten die van belang zijn voor onze Ad, als level 5 van het EQF en NLQF.
DOCUMENTEN
Hieronder staan documenten die met level 5 van het EQF te maken hebben, en met andere ontwikkelingen in Europa en de wereld.
Briefing note by CEDEFOP
In the beginning of June CEDEFOP published a 'briefing note' on the outcomes of the study on level 5 (see below for more details about that). Interesting input for discussions…
cedefop briefing note 1-6-2014
Rapport over studie naar L5 verschenen
CEDEFOP heeft 23 april haar eindrapport gepubliceerd over de studie naar de situatie van kwalificaties op niveau 5 van het EQF - in landen die al een NQF hebben (zoals ons land). Hier dat stuk dat zeker aan te bevelen is om te zien hoe men in allerlei landen met 'level 5′ omgaat. Inspiratie voor ons land?
cedefop l5 24-4-2014
Hier de samenvatting van het rapport, die in februari al bekend was:
AG21-6_Study on EQF level 5
Andere stukken
Be-TWIN_Methodological_Guide_July2010
Gids rond BeTwin: ECVET gebruik (en ECTS?)
cult rapport
EC: Rethinking education (juni 2013)

SCHE in Europe MKI 31012011 – with country chapters for PDF long def met haakjes
EURASHE-rapport SCHE (2011-2012)
International Summer Leadership Academy 2018
(9 – 23 june)

THE EQF-LEVEL 5 FORUM IN DUBLIN, IRELAND
On 12 and 13 June 2019 the international EQF-Level 5 Forum will take place on the campus of Griffith College in Dublin (Ireland). It concerns an activity of Leido in collaboration with CHAIN5 and the University of Toledo, Ohio (USA). The Forum is also part of the annual study trip organized by these partners, to the USA, Europe or China. This year the trip will be Europe.
The topic of the Forum is the role of a framework such as the EQF, with a clear description of the levels based on learning outcomes. The EQF now exists for 10 years. That is why the Forum examines the role of such a framework on the introduction of qualifications at level 5 in countries. We also look at how this has been incorporated in the national frameworks.
In addition, presentations from various countries will address issues such as: Permeability between VET and HE, flexibility and learning pathways, collaborations between institutions in VET and / or HE, management of this kind of processes and other developments in a country. Also the role of the labor market will be discussed.
In the first week of April a more detailed programme will be published.
ISLA (study trip)
As mentioned, the Forum is part of the annual study trip to the USA, Europe or China. The overall theme for the trip is 'the International Summer Leadership Academy' of the University of Toledo.
In April the schedule for the trip will be public. The draft of it has already sent to the coordinators for the groups from the US, China and the Netherlands/Flanders.
Call for papers
Experts in this theme and issues related to this, are asked to send a short proposal to info@leido.nl if is about a paper. This paper will be used for a presentation, a workshop or a round table session.
A participant in the study trip can send already his or her paper before the first of April to the same e-mail address. Based on that paper there will be decided in April about the way a contribution will be used in the programme.
Dutch participants
For interested experts from the Netherlands and Flanders more information in Dutch can be found at the page for 'activiteiten'.
EURASHE
Zie www.eurashe.eu
EURASHE is het Europese netwerk voor hogescholen en vergelijkbare type instellingen. Leido is lid van EURASHE (als enige organisatie in ons land).
EUCEN
Zie: www.eucen.eu
Eucen is het Europese netwerk voor zgn. LLL-Universiteiten (instellingen voor hoger onderwijs). Leido werkt samen met Eucen in bepaalde projecten.